News
Work video calls get an informal touch as WFH continues
Summary
A year ago, most of us were foreign to the idea of working from home. So, when workplaces shifted to the work from home (WFH) module, employees tried ways to embrace it. From dressing up to attend work video calls […]
A year ago, most of us were foreign to the idea of working from home. So, when workplaces shifted to the work from home (WFH) module, employees tried ways to embrace it. From dressing up to attend work video calls to creating special spots for this, the preparations were plenty. In comparison to last year, video calls have now become a lot less formal. Now, people are attending work video calls in their semi-formal/casual wear and many are also seen with their pets. Are informal work meetings the new norm? We find out.
'Work video call settings have become informal now, without hampering the seriousness of the work':
Pritesh Parikh, working professional from Ahmedabad talks about how work meetings have become a lot more informal now. "My work involves interacting with my customers on video calls only. Even before the pandemic, I was used to video calls but what changed for me is that after the pandemic, I noticed my customers becoming more informal and easy going on the calls. I believe the frequency of the calls is what led them to be more natural and comfortable on the calls. When my customers become more informal, even I get to be less formal," shares Pritesh. He goes on to add that this change was inevitable and that seriousness of the work has not been hampered in any way. "Now, the bare minimum that I try to maintain while attending a work meeting is be in a silent room and use earphones," adds Pritesh.
Employers and managers are handling WFH with a lot of sensitivity now. Jigar Bagaria, a marketing manager with a leading automobile company shares, "People are going through a lot of stress at the moment. Working from home can often mean being available for work throughout the day. This is why it is very important to keep work meetings a little casual. As long as the work is being done, being a little informal in your approach is acceptable."
'Not possible to be presentable at all times when work timings are erratic':
The pandemic has led to many changes on the work front. A large part of the working population is now confined at home, working with the help of telephonic and video conversations. While that ensures continuity of work, it also has led to erratic work schedule. Adit Rao, founder of a logistics company, shares, "We have faced several challenges during these times like keeping up with the time differences in different countries, like for my partners in Hong Kong, it becomes difficult for them to keep up with Indian team and African team. We have video conferences and because of the time difference there is often a lot of confusion. I often see people attending calls in the middle of their night, while they are still in their night clothes. While that is understandable, it is better to not make that into a habit. Now, we have found a middle ground and only touch base one time during the day. The meeting is held at a time where everyone can attend without them having to disrupt their routine." Adit goes on to add that these measures are required during these times to keep the spirits of people high.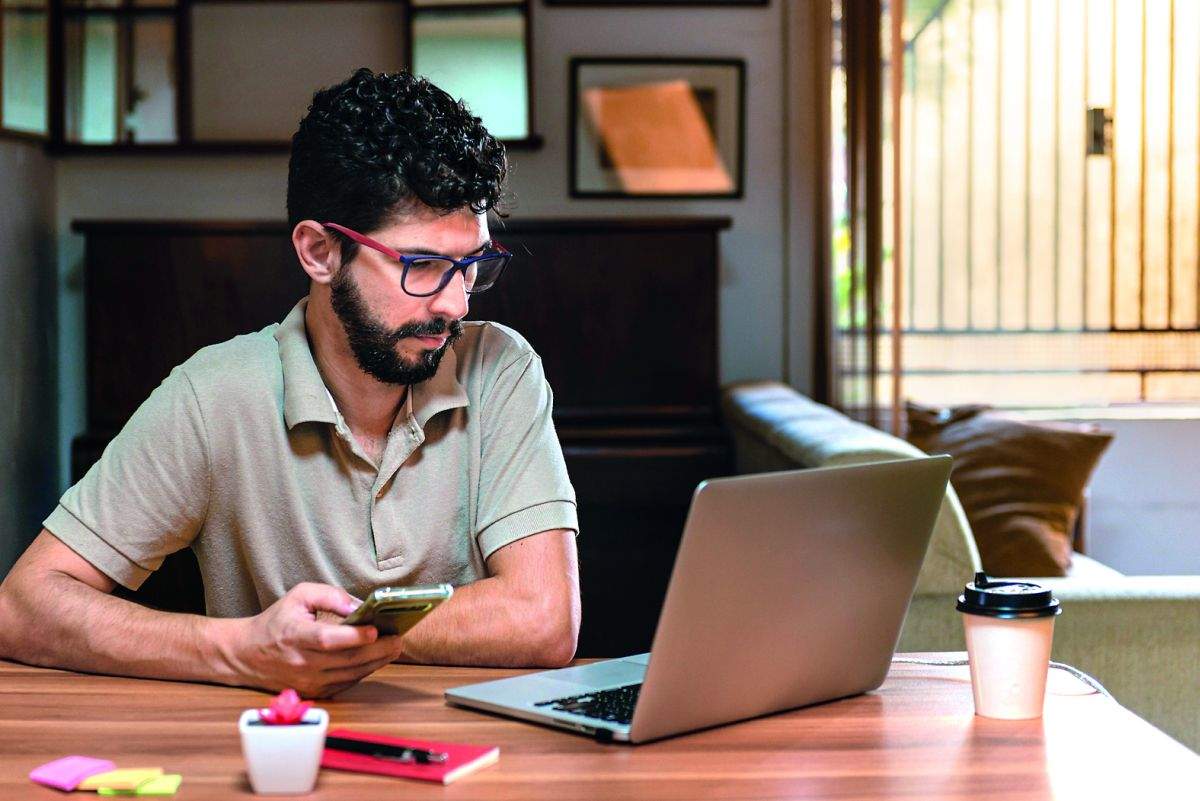 Professionals give formal clothes a miss, opt for semi formals and casuals during virtual meets:
There has been a lot of change in the way people worked from home last year and now. While dressing up in work clothes was an absolute must during the initial weeks of WFH, people now opt for comfort clothing. Bharghav Sonara, a senior working professional shares, "It is important to maintain a decorum while working. Having said that, there is no need to wear stiff formal clothes. Many have shifted to smart casuals from smart formals now while attending calls from home. A relaxed dress code for WFH has become a necessity now. I often opt to wear polo T-shirts and round neck T-shirts while working. As long as you are presentable, you can opt to wear casual and informal clothes too now."
Managers and team leaders are now opting to wear informal and casual clothes while attending meetings to ensure that team members can follow suit. Jigar shares, "I often wear shorts and casual T-shirts just to ensure that my team feels comfortable and can follow suit if they want."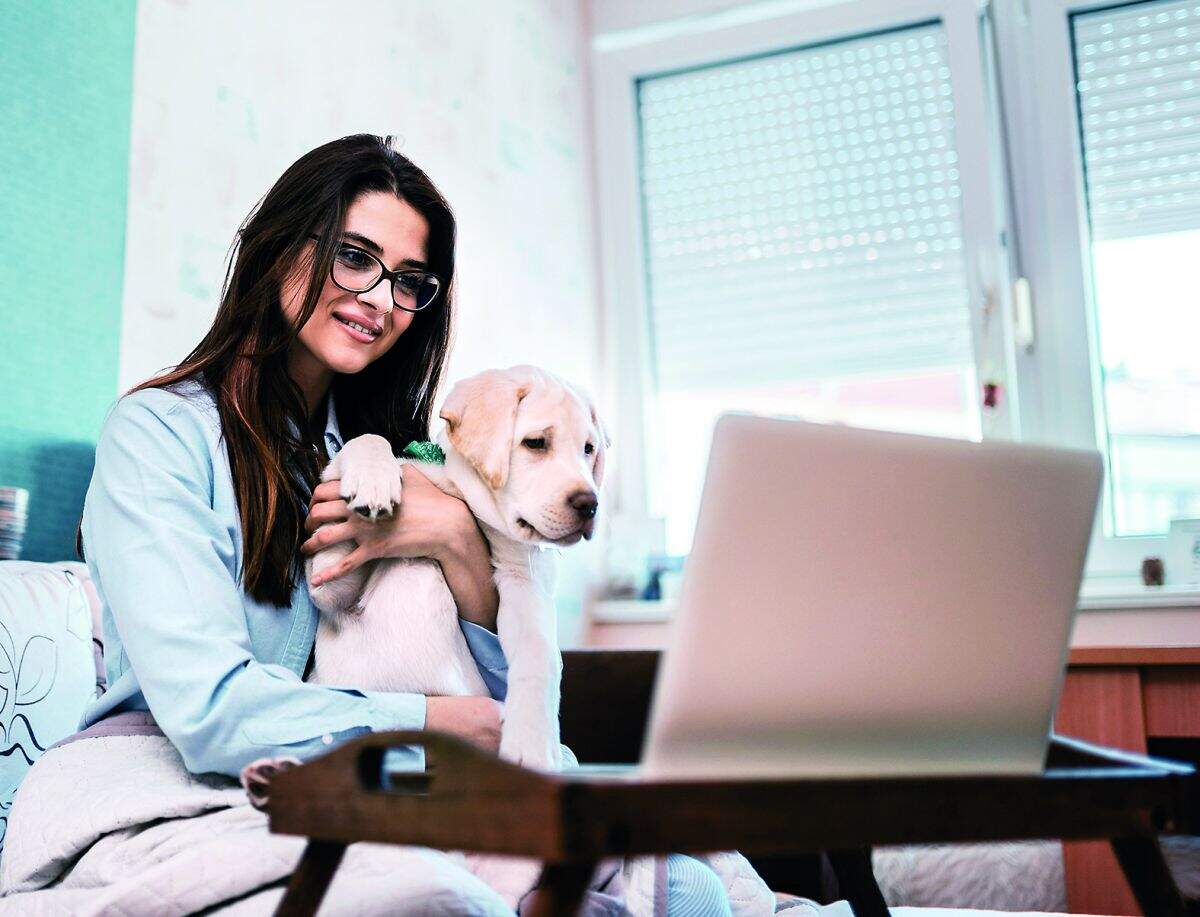 Peeping pets and children often welcome now:
Working professionals often have to deal with various distractions at home while they work. Doorbells, crying children, attention seeking pets are just few of the distractions that one might have to face while attending an important meeting. While it is important to maintain the decorum of a work meeting, employers and team leaders are now open to having pets and children attend work calls too.
Sharbani Mukherjee, a working professional from Mumbai, shares, "As lockdown and WFH have become the new normal, the mindset of working professionals have evolved. In the beginning of the lockdown, people weren't comfortable with WFH and were too conscious. Now, people have accepted the new normal. I have had pets walk in during calls and my office colleagues get delighted to see them. Work space and work culture is changing for the better now."
Pritesh adds to this, "I've seen babies come on the call, a father teaching his kid mathematics while taking a call, I've talked about people's hobbies, their pet projects and all sorts of casual stuff. These things are human tendencies and are acceptable as long as the work assigned is being completed."
Working from home has ingrained a sense of understanding and openness in people. Distractions during work calls are not something that are looked down upon, but instead are welcomes as a pleasant change. Suhel Banerjee, a resident of Seattle, working with a well-known e-commerce platform, shares, "In the new normal WFH is a communal experience. My co-workers see my daughter and more often than not hear her in most calls. The dress code, which was always business casual has become even more casual, if it was possible. We know each other's houses and everyone's favourite corners. We usually switch off video when eating. There's a sense of 'we're in this together' which has just become more engrained than when this whole thing started in the early parts of 2020."
Decoding the WFH style trends:
1. Wearing semi-formals or smart casuals is widely accepted now

2. Accessorising has become essential. On screen, a lot of the attention goes to your hands so accessorising with chunky rings, bracelets and watch will make you stand out

3. Men can choose to wear round neck or polo neck T-shirts and shirts. Go for solid coloured T-shirts as they stand out on screen. Printed shirts and T-shirts can look distorted on screen especially if you have poor network

4. Most women are now opting to wear simple semi-casual kurtas and tops for video call meetings. Opt for colours that are not too loud. Keep it simple

5. The key is to look decent and presentable
– Dipna Kirpalani, fashion designer and stylist
Few video call etiquette to follow while working from home:

1. Do a dry run of all your tech, sound/video/microphone/screen sharing before the meeting

2. Be prompt and respect the individuals time. Before time and stick to the timelines shared in advance

3. Limit the number of people on the VC if possible else try to make an agenda and stick to it

4. Make sure your dress appropriately for the VC, depending on the agenda at heart. With non- verbal communication limited due to the nature of the VC, it is important to dress well so that the right message is shared

5. Speak clearly, make proper eye contact and make sure to mute yourself on audio when not speaking
– Sheetal Nair, image consultant