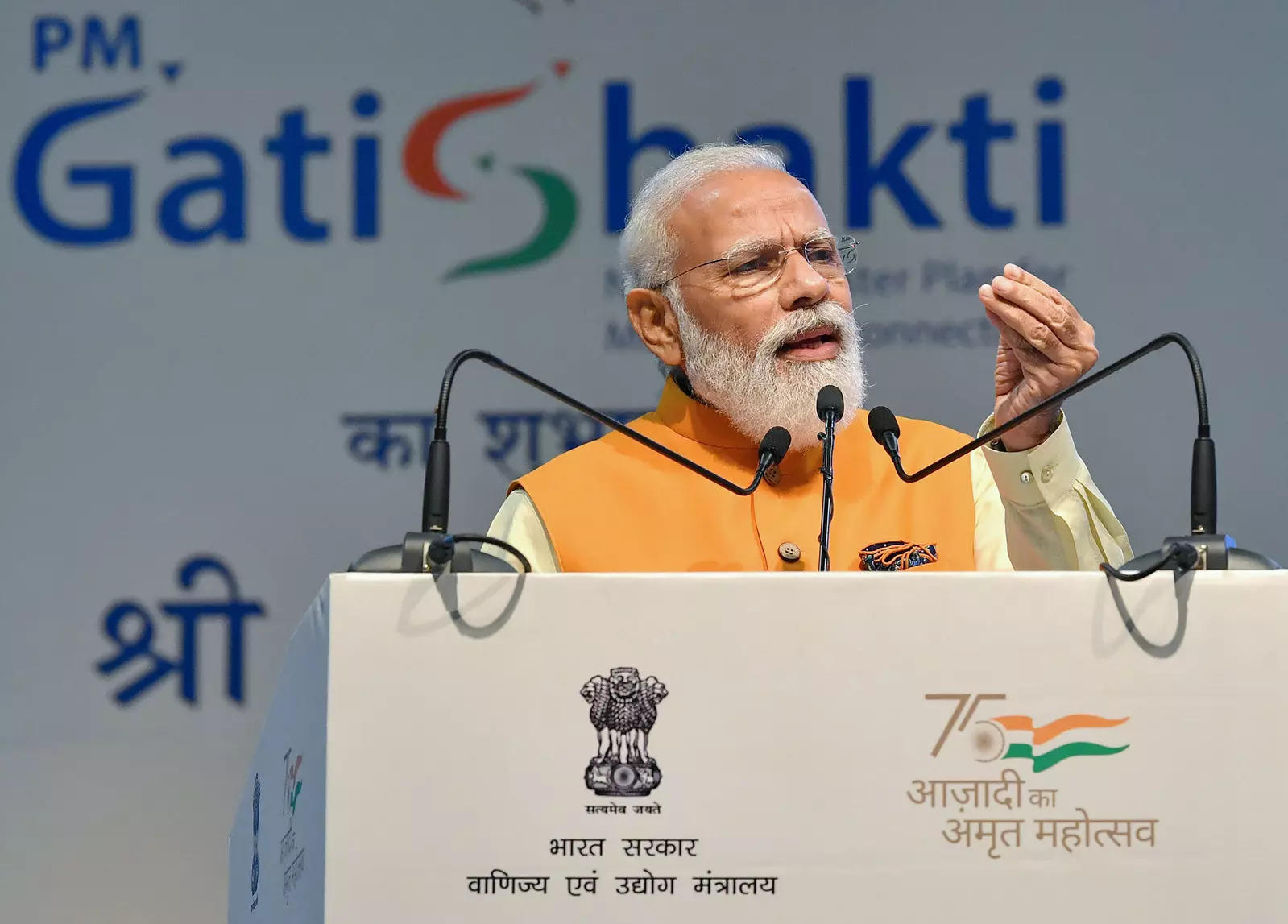 Launching the
PM Gati Shakti National Master Plan
in
Delhi
today,
Prime Minister Narendra Modi
said that his government has been able to give a new purpose and direction to the infrastructure and connectivity related projects in the country in the last few years. He said that this has changed the perception about the working of the government and its departments in the minds of the people.
Mentioning the steps taken by his government in modernising the airport infrastructure improving the air connectivity, the Prime Minister stated that the decision of the government to open the air space for commercial airplanes has helped in reducing the airtime between major cities in the country drastically. Around 100 air routes have benefited from this decision and travel time between many cities in the country has been reduced, the PM said.
He further said that the country will add more than 200 new airports, heliports and waterdromes in the next four to five years. The government is also working on a new MRO policy for the country, he added. Like multi-modal logistic hubs, the government will also set up multi-modal transport hubs in the country integrating all modes of transports, he said.The Prime Minister expressed the hope that with the development of quality infrastructure, India can realise the dream of becoming the business capital of India. He said our goals are extraordinary and will require extraordinary efforts. In realising these goals, PM Gati Shakti will be the most helpful factor. Just as JAM (Jan Dhan, Aadhar, Mobile) trinity revolutionised the access of government facilities to the people , PM Gati Shakti will do the same for the field of infrastructure, he added.